ANGEL TREE MINISTRY
THANKSGIVING DINNER BOX MINISTRY

We've made shopping easy for you if you are an online shopper: Click the Thanksgiving Dinner Graphic or the link below to take you to Amazon.
Link to Amazon shopping wishlist
---
BACKPACK OF LOVE MINISTRY



A great, safe way to shop and support Backpacks of Love is by using our PPC Backpacks wishlist on Amazon. Items that you purchased will be delivered for you. Thank you for supporting this very special and important ministry.
-----------------------------------------------------------------------------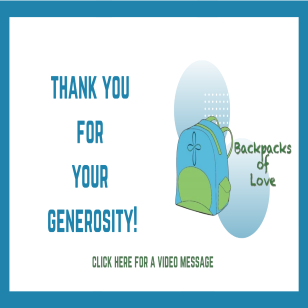 VOLUNTEER OPPORTUNITY! We have a signup genius for our Backpacks of Love mission. There is some flexibility in the shifts. If you work during the day or are a champion at home with your children for school and would like to volunteer, please plug into the DATE you are available and follow-up with Pastor Katie, she will adjust the time accordingly.
Thank you!
To sign up to volunteer click here or above.
---
BLESSING BOX MINISTRY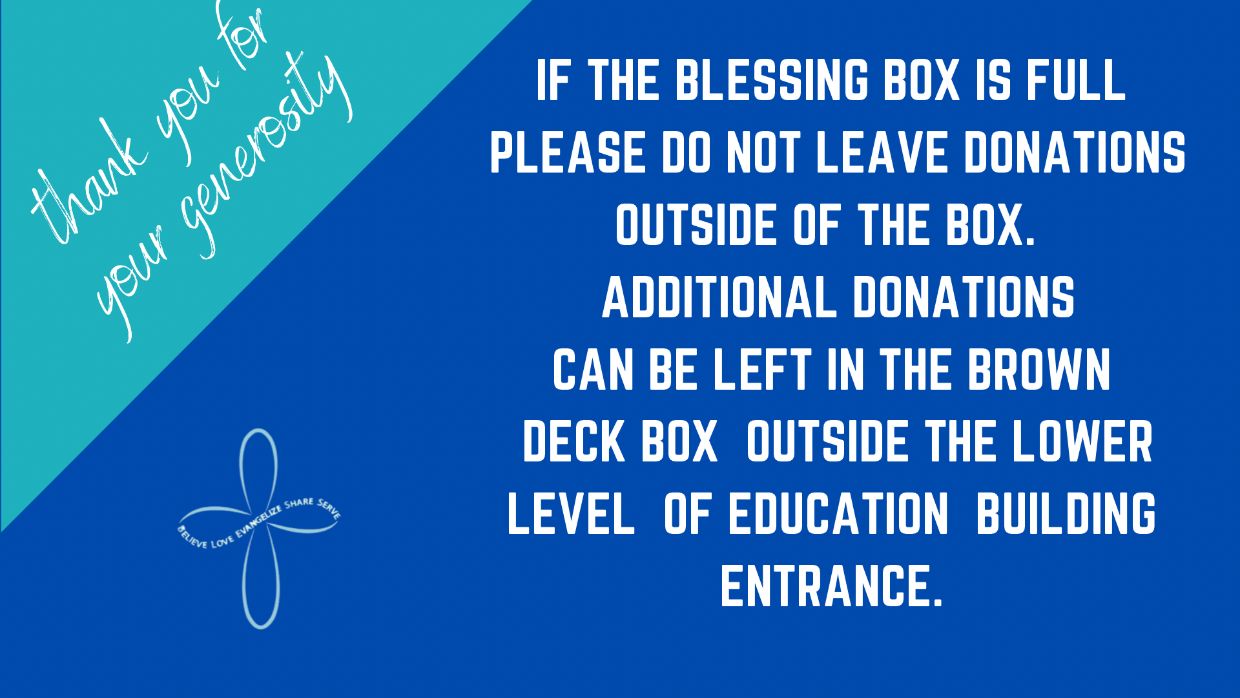 ---
MASK MINISTRY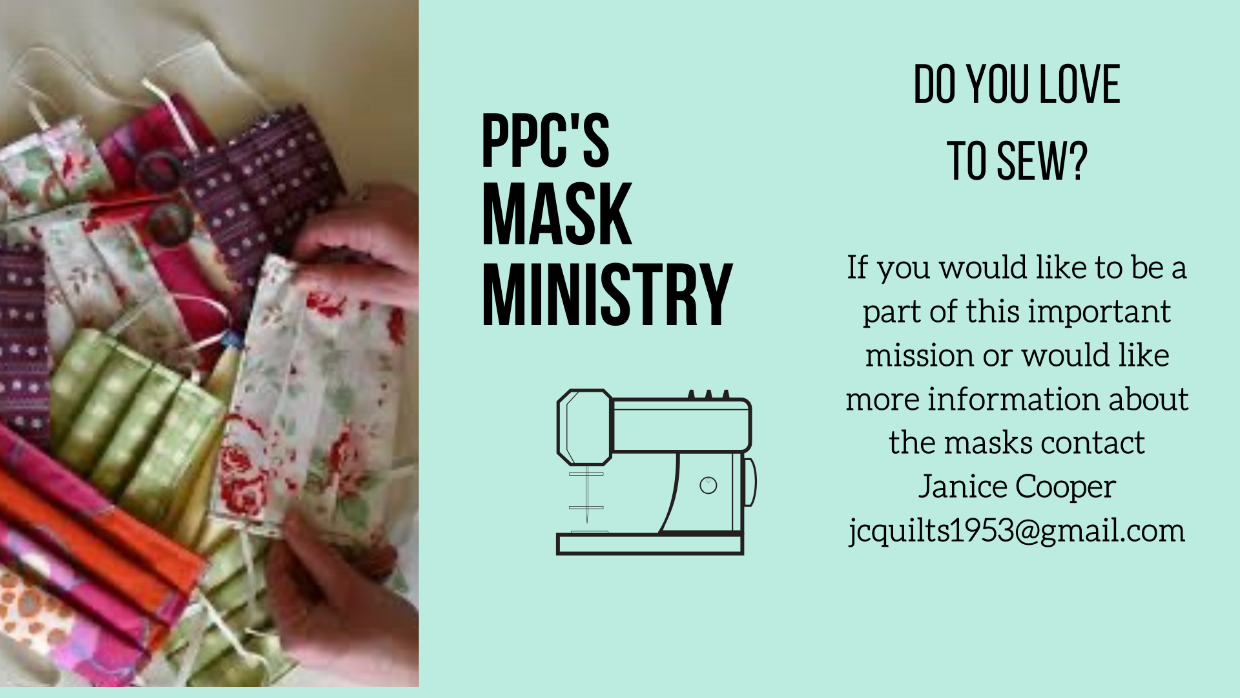 The CDC is now urging everyone to wear a mask, and so we want to help keep you healthy and safe.
Those who can sing, sing.. correct? Well, those who can stitch, stitch and they are busy making masks. We are making masks for nursing homes and other organizations in the area who are in need. If you would like information about masks OR if you are creative and love to sew, contact Janice Cooper at or our pastors. We are working together to flatten the curve.
---
PRAYER SHAWL MINISTRY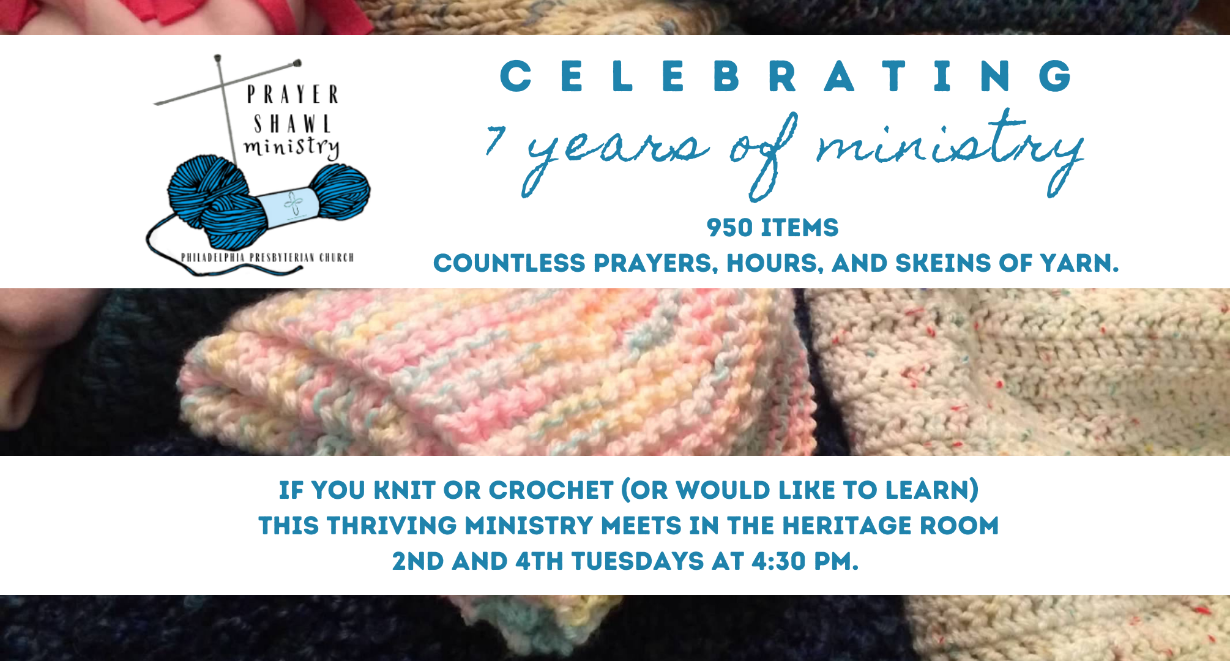 The Prayer Shawl Ministry, sponsored by the Stephen Ministers, constructs and delivers prayer shawls to individuals who are experiencing major life events and who would benefit from knowing others have been and will continue to pray for them. The recipients are not limited to PPC members; however, distribution is controlled to prevent multiple shawls from being presented to the same recipient.

If you think someone is in need of a shawl, contact any Stephen Minister, Deacon, pastor, or the Prayer Shawl Ministry members.
---