GENEROUS GIVING IS ABOUT JESUS
Through the generous giving of your time, talents and finances you have enable us to be the hands and feet of Jesus in the world. Thanks to you, we have enlarged our reach with Backpacks of Love, fed families across the globe through Rise Against Hunger, and continue to spread joy at Christmas by partnering with Christmas Tree Santas. By using new technology we are reaching more people than ever with virtual worship. Without your prayerful and loving gifts, we wouldn't be able to do these things and so much more. Thank you for being in ministry, together, with us at Philadelphia Presbyterian Church.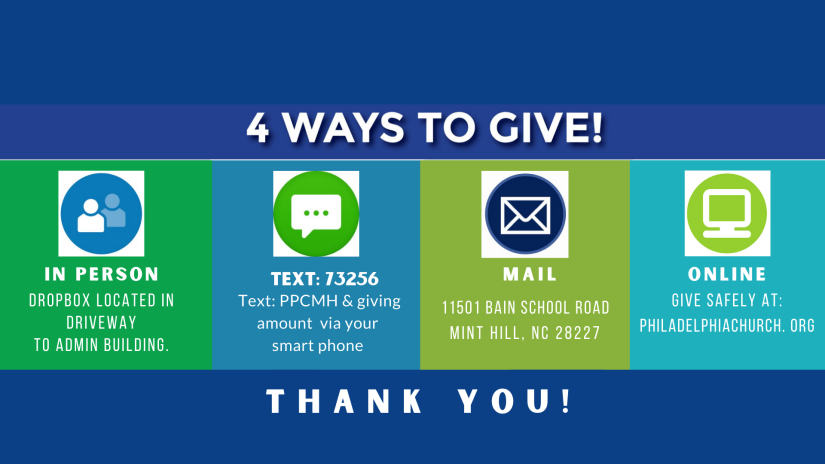 Online Giving now powered by Realm.